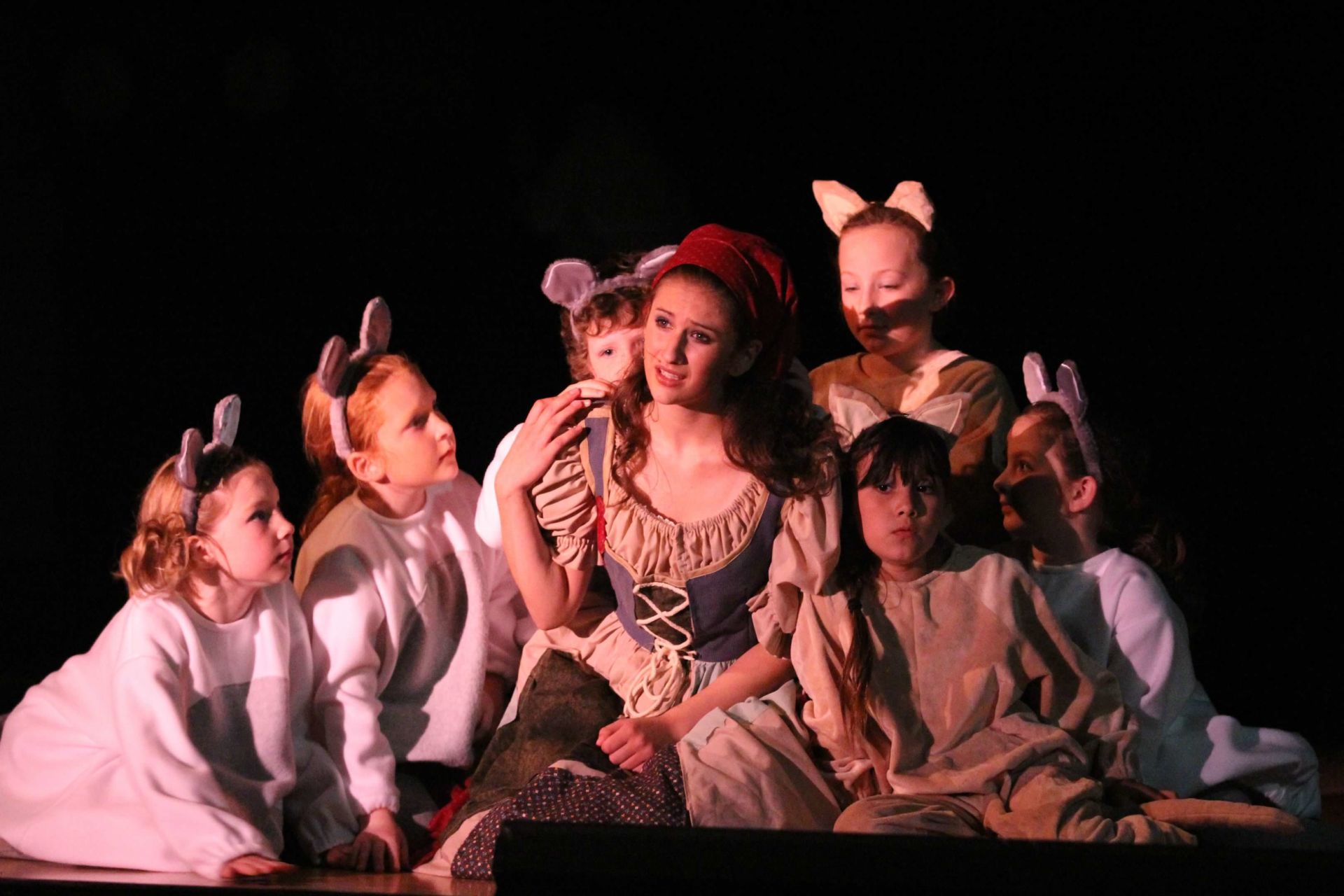 What We Do
7th Street Kids is a non-profit 501(c)3 corporation and is governed by an elected Board of Directors. The Board contracts with the Producer and Directors to oversee the summer workshop program and work with the Kids. Annual financial support comes from tuition, contributions, and ticket sales. Major support has also been received from the E.K. & Lillian F. Bishop Foundation, the Grays Harbor Community Foundation, and the Oakmead Foundation.
7th Street Kids offers summer musical theatre workshops for kids who are 7 through 16 years old, who want to experience the fun of musical theatre. The highlight is the live performance of a major musical theatre work for local audiences in the historic 7th Street Theatre in Hoquiam.
History
Micki Colwell started the organization in 1992. Her dream was a musical theater program for kids in the wonderful old 7th St Theatre – a place where she had often seen live theater performed. Over the years, over 700 children have participated in our program. In turn, these 7th Street Kids have brought the joy of live musical theater to hundreds more, and many of them are still entertaining us on our high school, Grays Harbor College, Driftwood, and professional stages.
Mission
7th Street Kids fosters and encourages the growth and development of children and children's theatre for our community, and provides opportunity for the practice and performance of theatre, dance, and musical theatre for children. 
Guiding Values
Teamwork, responsibility, & respect.
Creativity & self-confidence.
Artistic expression through song, dance, & acting.
Mentorship, cooperation, & volunteerism.
Appreciation & passion for the arts & our community.